Some examples of work made by carving un-fired clay bricks, which are then fired at a brick factory. Also a ceramic entrance feature and some other sculptures inspired by nature. Badgers for sale. Commissions undertaken.
Stoneware badgers
Hand modeled, textured, and painted with oxides, each unique. On average approx. 6 cm long.
Brick pathway designed for Gloucester Railway station forecourt
The brick eye was hand built and then fired at the Blockley brick factory.
Shoreline ceramic entrance mural, New Ridgeway Centre, Weymouth
Designed to fit in a brick niche in the entrance lobby of the day centre.
Sea side 'stupa' and wave seat, New Ridgeway Centre, Weymouth
Another part of the sunny courtyard. The carved brick fountain - see fountains page - is to the left.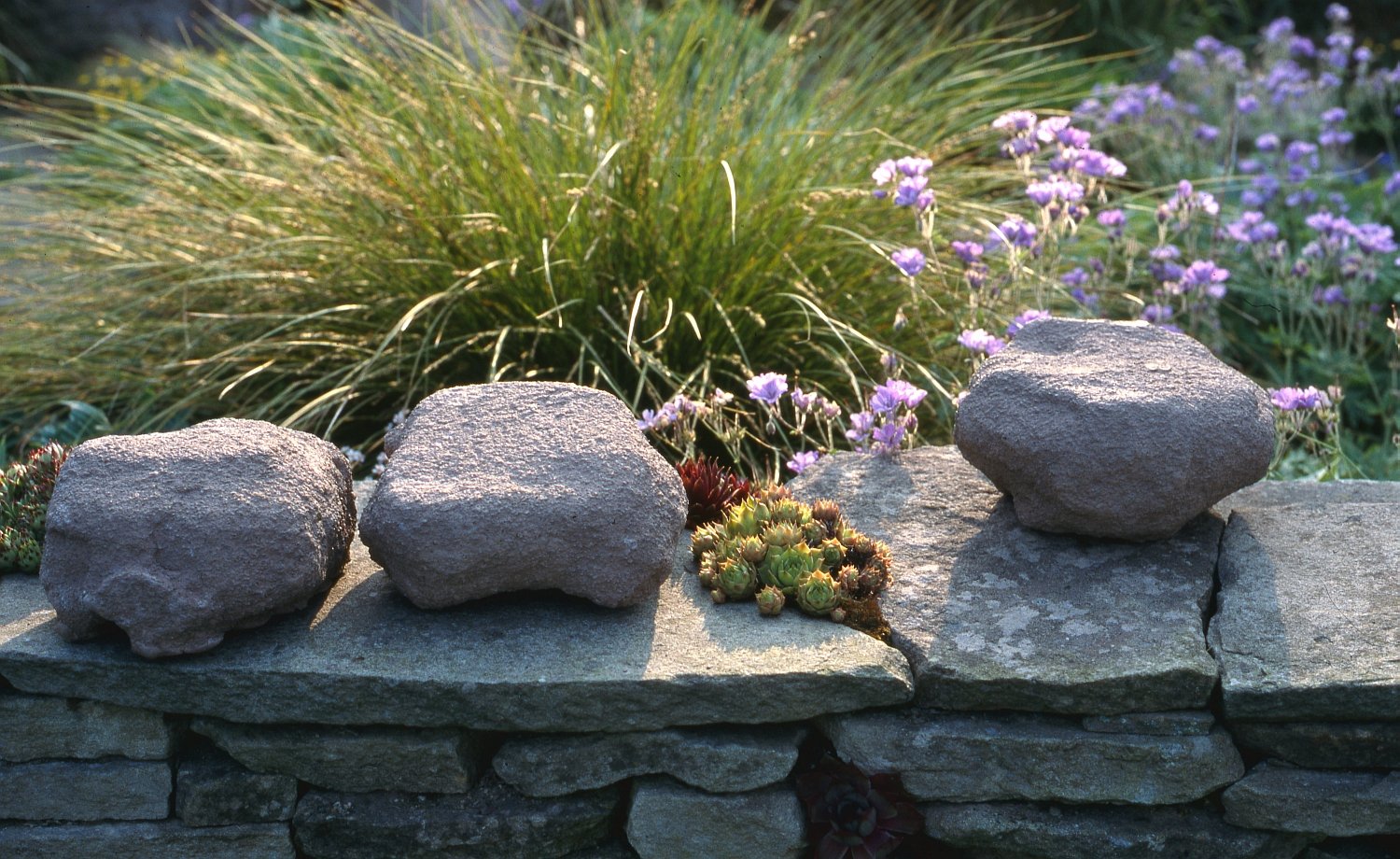 Clay boulders in garden
Un-fired rectangular blocks of clay were placed in a Forest stream to become water worn. Then they were fired in a brick factory.