Sawdust-fired, pit-fired or saggar-fired pieces, touched by smoke and flame
Pit firing in the field
A few year's ago, with friends from the Landscape & Arts Network, and our donkey.
Pit firing workshops available some summers. Please enquire.
Chinese inspired pit fired tripod pot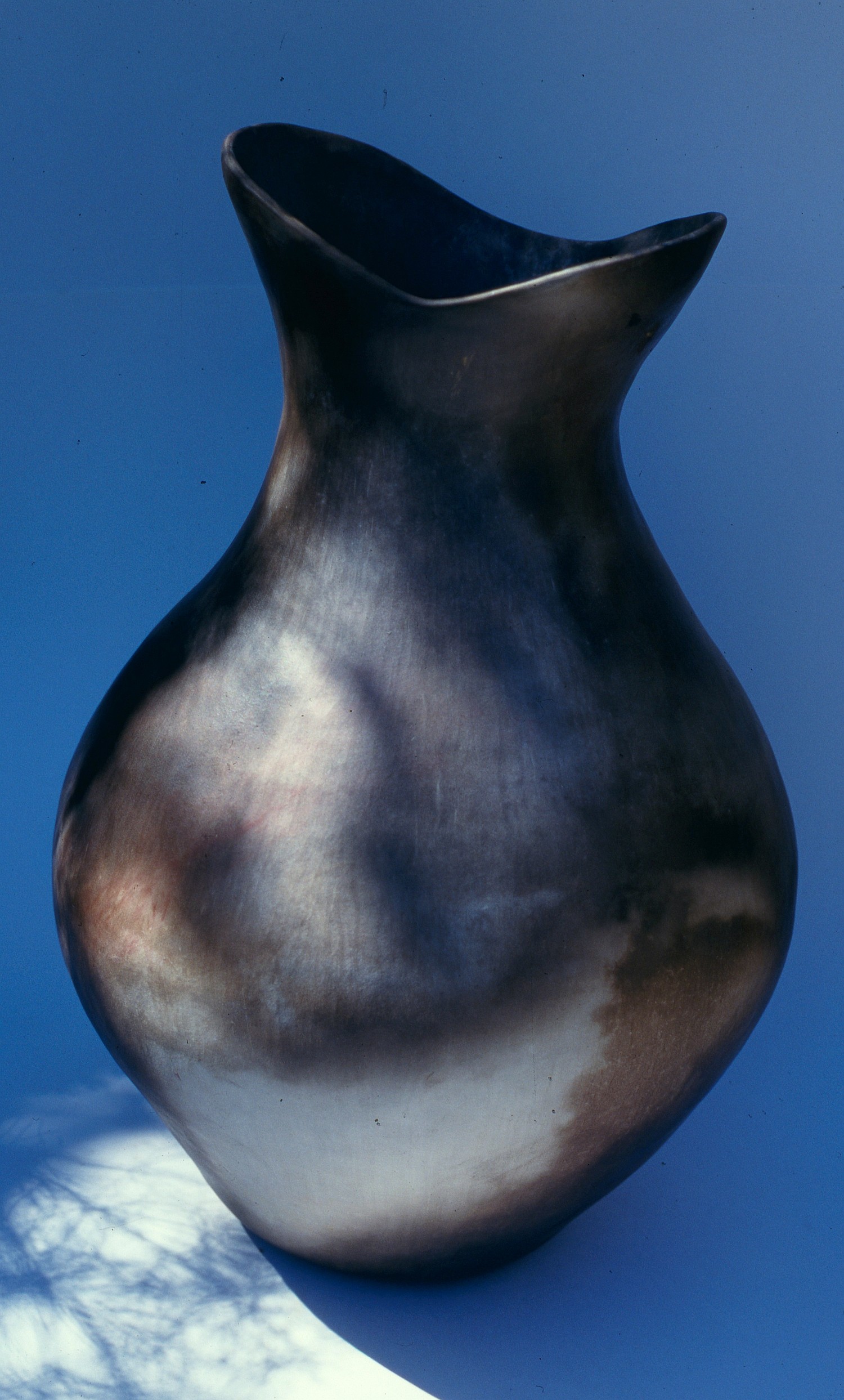 Large burnished and sawdust fired pot
Round decorative bowl
Glazed with coloured slip decoration on the inside, burnished and smoke fired on the outside.
Burnt forest installation, exhibition, Havana, Cuba
Sawdust fired beetle cremation vessel