Some garden and landscape projects
Pond at Taraloka Buddhist Retreat Centre, Shropshire
Pocket garden at a respite care centre, Gloucester
A project for Artshape Gloucestershire. Garden just newly planted here. Formerly a patch of worn grass.
Image collage from the New Ridgeway Centre, Weymouth
Old granite kerbs, found abandoned on the nearby Isle of Portland, were reused in a shady courtyard for paving and seating. The courtyard was designed around a stone carving by Paul Norris - see next photo.
Shady courtyard, New Ridgeway Centre
Paul Norris was commissioned to carve this stone sculpture especially for this courtyard. He happened upon a large piece of quartz when out walking locally, and designed it into his carving. The spotlight on the wall shines light through the quartz on dark winter evenings, and the planting was designed to be restful and peaceful.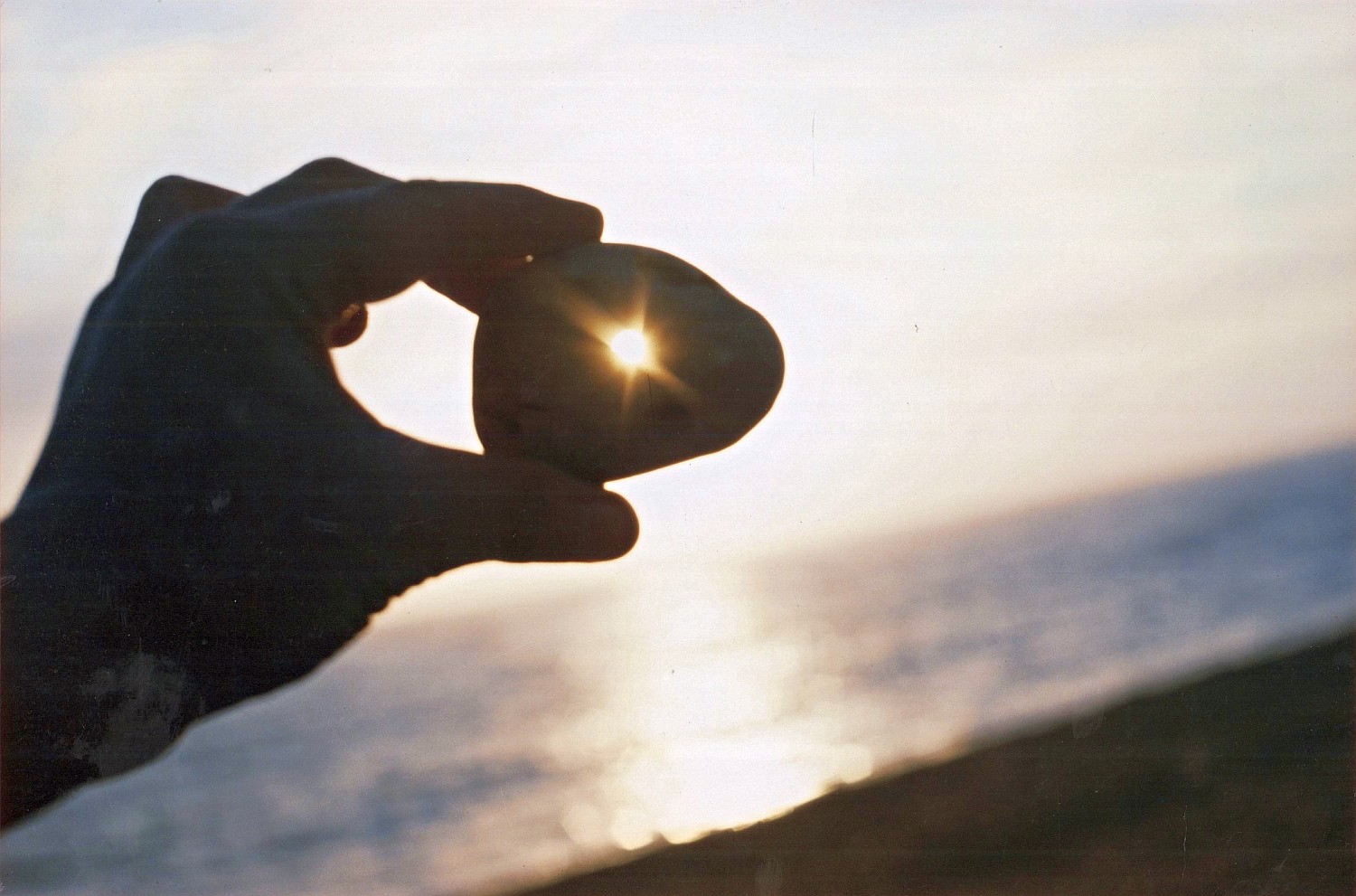 Chesil beach sunset, Portland
Midsummer sunrise, Portland, Dorset
Still from video installation. See next photo.
A midsummer night's dream
Back projected video installation showing midsummer eve sunset and midsummer's day sunrise on the Isle of Portland, Dorset, complete with the sounds of the sea and waves breaking. People were invited to record their own sunset photos and dreams on the night too, which formed part of the installation.
Root Star Tower, Pond at Hay farm, Newent